About the Studio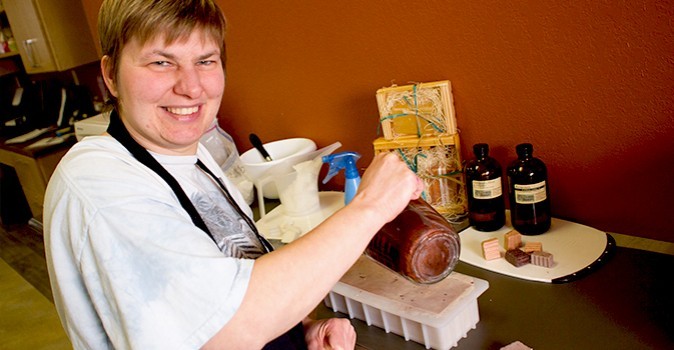 The Rosewood Studio comprises two areas - Arts and Industrial Kitchen - where Rosewood client-employees are able to create and produce products for retail sales. Rosewood Creations items made at the Studio can be purchased at Rosewood Wine Cellar. Some of the products can also be purchased at Rosewood Furniture Gallery.
Rosewood Studio Arts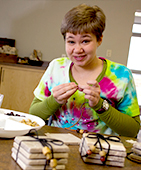 This area is the place where Rosewood's talented artists are able to produce unique products. Client-employees design horsehair pottery, make honey and wine soaps and create Rosewood bath products, among other unique items that sell at the Wine Cellar and the Rosewood Furniture Gallery. They even personalize horsehair pottery pieces with your favorite horse's hair. Rosewood honey soaps and other popular items are also created at this location by client-employees.
Industrial Kitchen Crew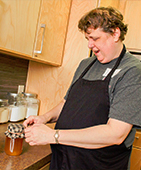 Mmmmm good! Much of the fruit and honey harvested from the Rosewood Ranch comes here where it is turned into delicious products that are sold at the Rosewood Wine Cellar and Furniture Gallery. Specialty jellies, salsa and other homemade products are created in the Kitchen by Rosewood's expert baker and her qualified client-employees.
Products created at Rosewood Studio are sold at our retail outlet, Rosewood Wine Cellar!